You could create your own HD videos; just shoot them with your own professional camera, do some post-production, and you are good to go. But you are not a video editor, are you?
I make a lot of my own videos, and I'll tell you what. It takes a lot of time, it takes a lot of work, and it takes a fair bit of skill too!
Even if you have all the equipment, it could take weeks for you to produce a single video. It's a daunting task to work with complicated equipment and confusing video editing software to try to get the results you're after.
You could end up wasting huge amounts of time and end up frustrated with nothing to show for it.
Do you really want to spend all your time creating a single video (which may or may not get you the desired results) while ignoring all other important aspects of your business? Of course not. So our next option is…
You can hire a professional video editor to do all the hard work for you. That seems like a good option, right?
The big problem there of course is the cost. I mean, hiring a video editor even SOUNDS expensive, doesn't it? Well, that's because it IS expensive.
Do you know how much these guys charge?
Let's take a look…
You can buy HD stock videos from popular stock sites like Shutterstock or Videoblocks. Sounds simple, right?
It is pretty easy, BUT again the big problem here is cost.
Do you know how much they are charging these days for a single stock video clip? Let us show you…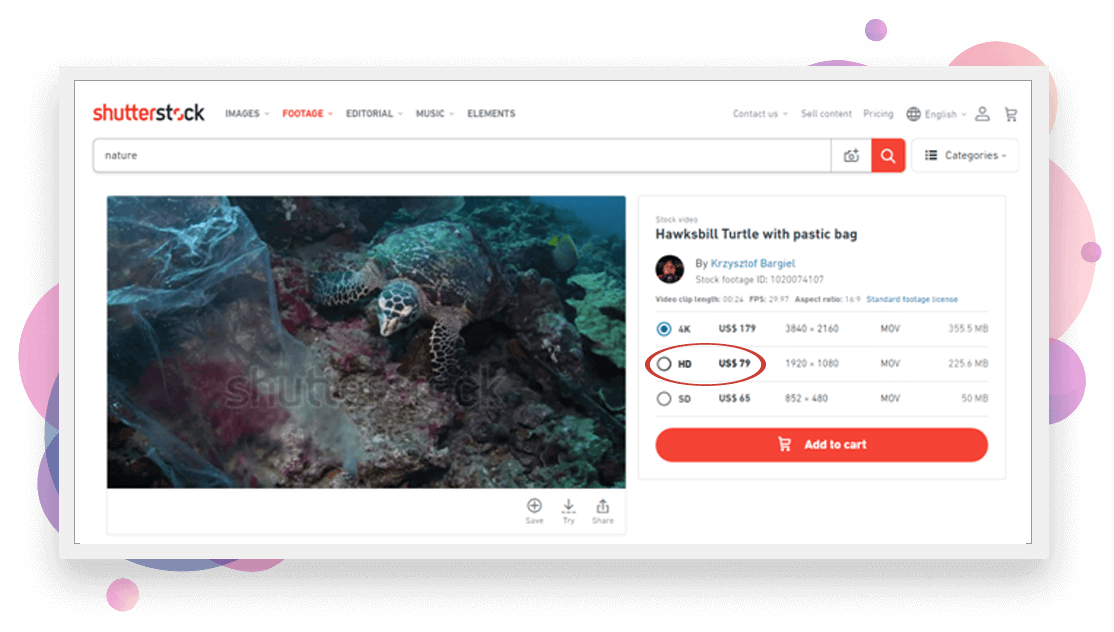 One single HD video clip is going to cost you $79!
And that's just for one clip. To do the kind of video marketing that you need to be doing for maximum effect, it would cost thousands of dollars every month.
For most small businesses, that's just not an option.
And there's one more "little" problem…
You can NOT just use any video you find on the internet for your website, social media, or other projects. Why? Because copyright issues are running rampant, and one mistake could cost you thousands of dollars… or worse!
It can be difficult to know what's truly royalty-free, and what kind of attribution you need to include.
So... you KNOW you need high-quality videos to capture attention, gain trust, and boost conversions…
BUT… videos are often too complicated to create on your own, and too expensive to buy!
So what's the solution?
How about an all-in-one massive library of millions of HD videos along with all the other media assets you need to create beautiful videos? At a price that costs less than ONE video from those big sites? Oh, and no monthly fees?
Get ready, because you're about to receive all of that and much more…